Honolulu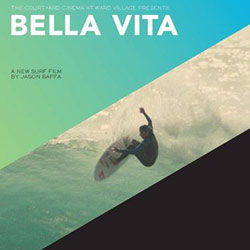 If you're in Honolulu, join Jason Baffa at the Ward Village Courtyard Cinema for a screening of Bella Vita. This is an outdoor screening, so you'll have to bring your own chair.
Starting June 12, Ward Village, in partnership with the Hawaii International Film Festival and Consolidated Theatres, will host Courtyard Cinema, a new monthly film series that will showcase a selection of HIFF curated films!
Check out www.wardvillagecourtyardcinema.com for all the details.